Secutex
What is SECUTEX? It is a polyurethane protection system made in Germany with perfect physical and chemical properties. Secutex prevents any cutting or damage to flat or round slings used to carry loads having rough surfaces or sharp edges. Secutex is patented by SpanSet secutex.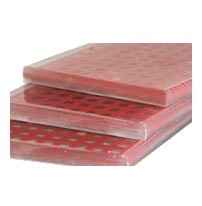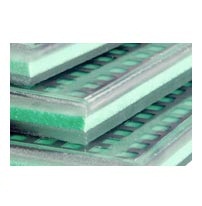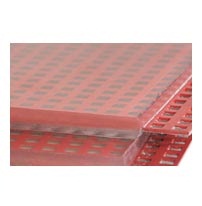 If the load has sharp edges or rough surface, suitable abrasion or edge protection must be used. Secutex edge protectors are easy to handle and flexible to use. The optional version with magnets means that the edge protectors are easy to place on magnetic loads. Furthermore, the secutex edge protection drastically extends the lifespan of the load lifting accessory.

The secret of secutex® protective sleeves is the excellent bonding of the secutex® coating. The coating enters deep into the extra strong fabric, creating a bond which gives a longer service life and optimum performance.

The secutex® layer forms softly and flexibly around the load and increases the radius in the critical edges. The lifting forces are spread evenly over a wide area and the load remains undamaged.
Secutex® products for fork lift trucks offer maximum functionality and security, exceeding by far the requirements of DIN and EN Regulations. By using secutex® products you reduce your risks and increase safety and reliability – advantages that will also reflect in your costs.

Secutex is easily adaptable to site conditions. Offers maximum flexibilit and simple installation by bonding.

Our most popular product – secutex impact protection including perforated plate. Easy and flexible to use and safely secured with the perforated plate serving as reinforcement. Providing a universal impact protection in next to no time.
Possible usage of secutex.

The secutex anti-ramming protection reliably safeguards your shelf system against impacts and protects your goods.